Albert J. Fike, a veteran spiritual leader and author, has released a new book, "Our World in Transition: Messages from Jesus." The book intends to help the reader understand humanity's true nature and how to develop a closer relationship with God during these challenging times.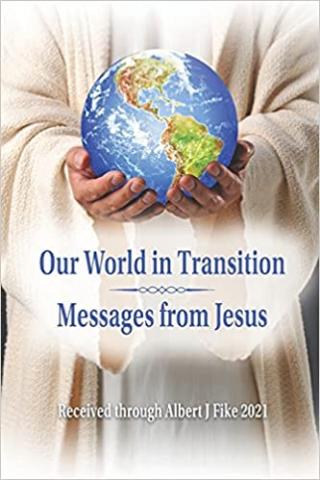 Gibsons, Canada – January 9, 2022 —
The new book contains a series of 20 lessons that the author received over a 6-month period as a result of his relationship with Jesus. The lessons describe the cataclysmic changes that are currently taking place on Earth from a spiritual perspective and how they will lead to a new era where humanity lives in harmony with divine law.
For more information, please go to https://divinelovesanctuary.com
Mr. Fike's book is the most recent publication from the Divine Love Sanctuary, a registered non-profit society focused on prayer, healing, and spreading awareness of the spiritual practice of Divine Love. The book aims to support those turning to spirituality for guidance during these difficult times.
Readers who feel overwhelmed by the amount of conflicting information in today's news media will gain a deeper spiritual understanding of current events. They will come to understand how humanity's old way of living will crumble and give way to the new, where surviving technology will be adapted to help humanity live in accordance with divine law.
The book also gives practical advice on a range of modern issues, such as abortion, euthanasia, and family life. Readers will gain clarity on these and other important matters concerning the purpose of life, humanity's spiritual nature and place in the universe, and how to reconcile the mind and the spirit.
Through each of the 20 lessons, the reader is invited to enter a state of contemplation in order to guide them toward spiritual upliftment and to awaken their soul. With a sense of peace and resolution, the reader will then know their own role in the divine plan for humanity's progress during these times.
Albert J. Fike has authored books on spirituality, mediumship, and soul consciousness for the past 10 years. A retired landscape gardener, he lives on the West Coast of Canada with his wife, Jeanne. They have travelled extensively, conducting workshops, spiritual retreats, and presentations in many countries. Albert and Jeanne are directors and founding members of the Divine Love Sanctuary Foundation, which was established in British Columbia, Canada in 2012.
A satisfied reader said: "This is a beautiful book that makes it wonderful to hear the voice of Jesus unfiltered and to see his love for us. I've read these messages again and again, and each time I find something different. These messages help us to understand how to awaken to God's Divine Love."
Interested parties can find more details at https://divinelovesanctuary.com
Contact Info:
Name: Mary Ann Kalonick
Email: Send Email
Organization: Divine Love Sanctuary Foundation
Address: 488 Central Avenue, Gibsons, BC VON1V1, Canada
Website: https://divinelovesanctuary.com
Release ID: 89058310
COMTEX_400250530/2773/2022-01-09T05:00:56