Wellness had a single-track focus for far too long. All anyone talked about was physical fitness, leaving mental fitness on the back burner.
Luckily, that's all changed. Now we know that a high-performance lifestyle is impossible without equal attention on our minds and the role they play in helping us achieve our goals.
Time and time again, the secret behind the incredible feats of athletes, actors, and authors alike, has been the ability to quiet the commotion of the outer world and find a state of inner peace that allows for full potential to be realized. Mediation is what fosters that power. As the most effective way to train your mind, it's the foundation of physical and mental strength.
To illuminate the benefits of calming your mind and manifesting your best life, Equinox and American Express invited Platinum Card® Members to a cliff top villa with unforgettable views of the Pacific Ocean for an afternoon that brought everyone closer to themselves and each other.
The journey started with a personal intention-setting session where copal, a resin known to help with stress relief, was burned to mark the belief or behavior being ushered in. Deep, thoughtful exhalations allowed for the release of outdated ways of thinking and beliefs no longer in line with the vision for the future.
Nearby, under a yurt where countless pillows and blankets formed a safe and comfortable nest, Five Sense Collective sound practitioners performed a meditative sound bath using crystal quartz singing bowls and tuning forks.
Based on traditions that appear across cultures, sound baths tap into the healing power of vibrations and sound waves. Eyes closed, the resonant rumble of the bowls mixed with the crashing ocean below, to transport members from their everyday anxieties to a meditative state of mind that was the perfect palate cleanser for what was to come.
The experience was capped by a visit from author, activist, and entrepreneur Vishen Lakhiani. He's the CEO of Mindvalley, an organization that creates personal growth programs and has written several books, the most recent of which, The 6-Phase Meditation Method, was at the core of what he shared.
"Science shows that gratitude is the human characteristic most correlated with well-being," said Vishen. With a basis in gratitude, he revealed that the 6-Phase Meditation Method is the key to showing up as your best self. Surrounded by a palpable sense of community and support, he invited everyone to picture something they were profoundly grateful for. The love felt in that moment is what propels the practice.
From phase one "Love and Compassion" to phase six "Support and Blessing," this 20-minute meditation is a sustainable way to maximize your potential and create within yourself a sense of equanimity. "This means you can be calm even in the face of a storm. It gives you the quality of staying focused and able to navigate that storm rather than feeling stressed out or overwhelmed," Vishen explained.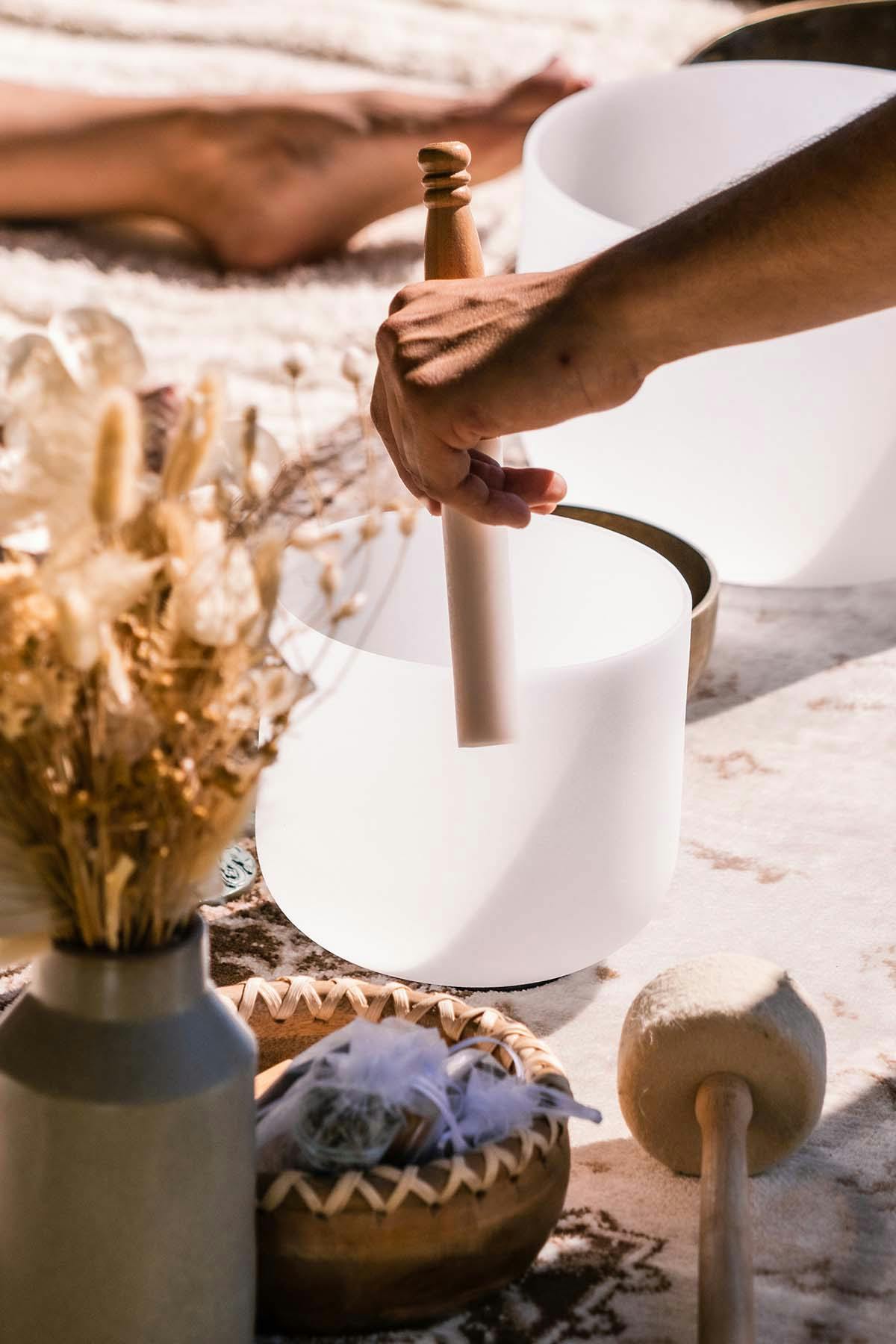 As guests reflected, they were encouraged to think of their own personal life and how, although it isn't an effortless practice, meditation may ultimately lead to greater levels of productivity.
"The obstacle has been falling for the idea that wellness is something that you do as an add-on. A wellness practice is as important as daily eating and sleeping. If you don't have such a practice, life will wear you out but if you have a wellness practice, you become better at life itself. Those 20 minutes buy you back more time in terms of greater health, greater productivity, greater energy, and a longer life span."
If you're interested in trying Vishen's coveted method, an exclusive meditation with him is available through the Equinox and American Express Platinum Digital Series. Additionally, there are a variety of Headstrong meditations and sound bath options on the Equinox+ app.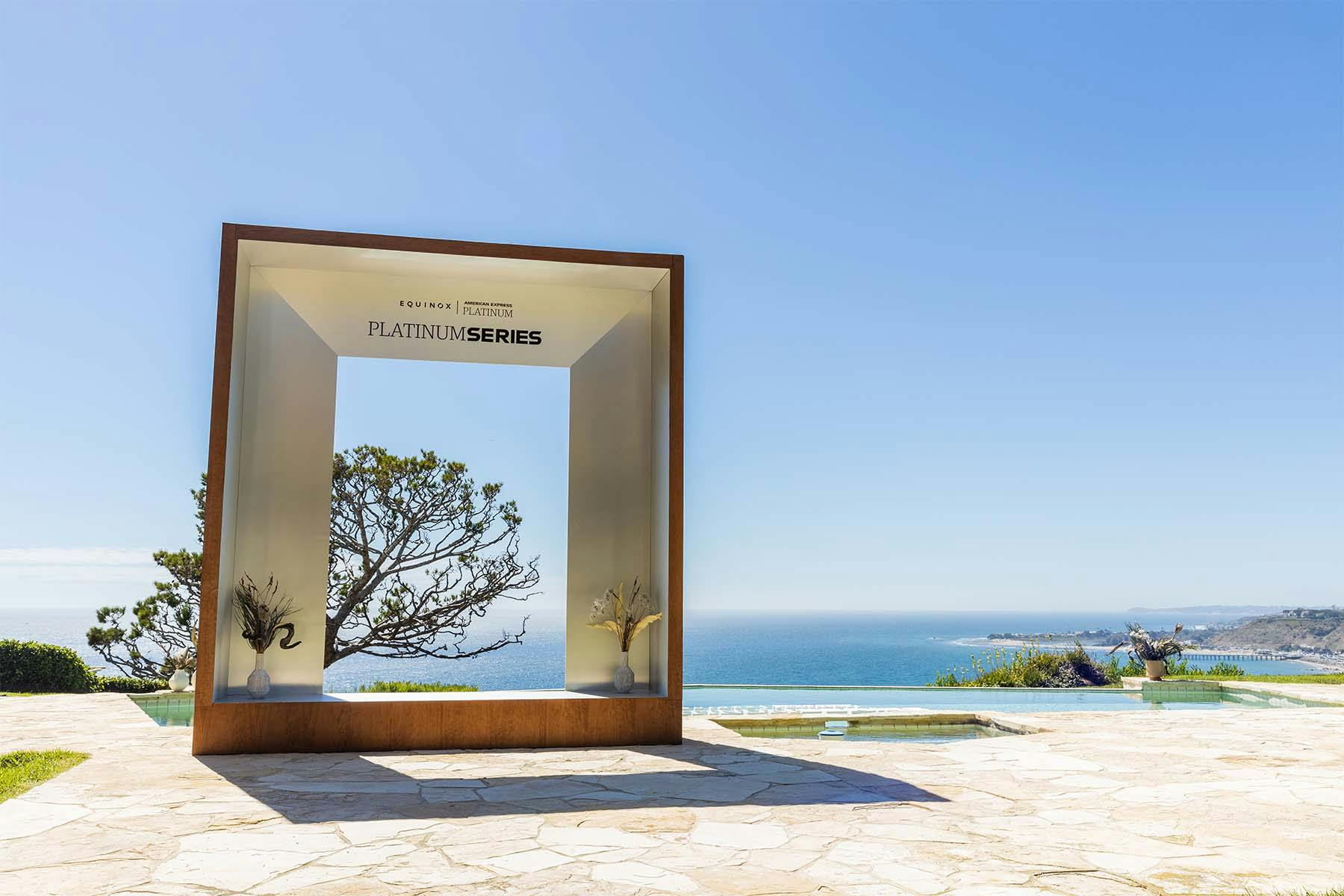 After the session, light bites provided by popular LA eatery Winsome and signed copies of Vishen's new book awaited members who spent time getting to know more about each other's manifestations, breakthroughs, and discoveries. With minds soothed and hearts opened, everyone left closer to each other and to the best life they wish to manifest.
If you are already an American Express Platinum Card®️ Member, enroll and use your Card to get $25 back in statement credits each month on eligible Equinox memberships. Learn more at platinum.equinox.com. Dive into more exclusive Equinox x American Express Digital Platinum Series events at equinox.com/landing/theplatinumseries.
Not an Equinox member yet, but interested in keeping up with American Express Platinum Card®️ and Equinox? Learn more about enrollment at platinum.equinox.com/enrollment.