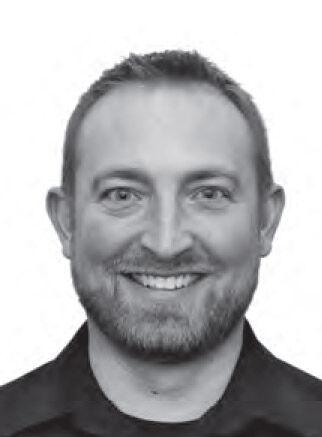 Good morning Food & Wine attendees! Are you excited? Are you nervous? Are you sober?
You are about to begin a three-day journey of wonder, discovery and hedonism. I want you to remember how you feel this particular morning, and would like to help you mentally prepare for the following three days. I'm offering some guided meditation, if you will.
Full disclosure: I am not a meditationist, but I have attended a Colorado Mountain College course on meditation. It's a class you are welcome to sleep through! Although I don't have a meditation credential to wear around my neck, I am clearly as much of an expert at meditation as you are an expert on wine.
The following meditation should be performed before you put on your credential for the first time which, for some inexplicable reason, will be this afternoon: the day before the festival begins.
Please remain where you are right now, which is probably at a table outside with a glass of Champagne, or maybe a mimosa. Pick a spot to focus your gaze: that tiny dog in someone's lap perhaps. Or stare right above the sternum of your friend across from you who recently spent a few weeks recuperating from an elective medical procedure that has made their sternum nearly invisible.
Gradually turn your attention inward; turn your thoughts to your mind. Are you feeling clearheaded? Does your brain hurt? Are you present in the moment? It's just you, the dog/sternum, the drink and a plate with a single gluten-free Benedict on it.
Give the weight of your body up to gravity (as much as previous procedures may allow).
Explore your body for any tension. Accept the tension. With each slow breath in, aim the energy toward the tension, and with each slow breath out, release a bit of the tension with the air. Exhale the tension.
Take a drink.
Reenter your body. Explore how your brain doesn't hurt, and your stomach isn't queasy. Notice how you can concentrate.
Say to yourself, "I am alive. I am free. I am not hungover."
Take a drink.
Feel the energy rise through your navel and belly, all the way up through the lungs and into your head. Exhale slowly; let the energy work its way into your body.
Take a deep drink and feel your stomach expand.
Feel the warmth begin to spread from your stomach, up through your neck and into your face. Feel your cheeks begin to blush. Feel the energy begin to creep into your brain and into your mind.
Concentrate on this mantra: "I am rich. I am blonde. I have a black Amex."
Take a drink.
Explore your inner thoughts. Recognize each thought you have. Acknowledge it exists and then let it evaporate.
"I deserve to be served without any delay as if I am the only person in the restaurant." Thank this truth and then let it fade elsewhere.
"I deserve to be able to be seen dining at a restaurant where I don't have a reservation." Recognize the value of this thought and then let it float away.
"I have 12 pastel sundresses picked out for a three-day event, which ones will be neglected?" Remember that material things have feelings and each and every one is cherished, then let the anxiety disappear.
"I think I should stand in the middle of the road while I take my Instagram photos, and then proceed to also edit them without moving from that spot." Accept that the inevitable is out of your control and release the thought from your mind.
Take a drink.
Roam within your thoughts and allow those that are suppressed to appear so that you can let them go.
"High heels are great for walking on grass and brick. Did I bring enough? Ooh, what if I wore cowboy boots instead? That would be cute. I should buy five pairs just in case." Hold these thoughts in your mind for a moment and then let them fly away. Focus on the here and now.
"This sunhat I am wearing that I bought in St. Tropez is perfect. I need to find one exactly like it to buy in Aspen so that no one thinks I re-wear my hats. But maybe I should just get another cowboy hat from Kemo Sabe instead since I'll already be there." See these thoughts, nod to them and withdraw your focus to your innermost point of calm.
"I wonder if Harper is going to be here this year? Is Harper coming but didn't tell me she is coming? What if Harper is coming with Harrison and that's why she hasn't told me she's coming! Do you think Harrison would tell her that this is the same hat he saw me wearing at Plage de Tahiti?"
Take a deep breath. Slowly let the air out through your mouth. Let a tiny piece of your anger float out of your body. Inhale pollen, exhale anger. In. Out. Breathe until all the anger inside you has dissipated. Sneezing is OK.
Let all these thoughts percolate through your consciousness and then wane out of existence.
Take a drink.
Repeat to yourself, "I am beautiful. I love me. I am not Lauren Boebert."
New thoughts may spring up to interfere like, "Frette sends me sheets in the hope that I'll tag them in a post." See them, and then release them like a dandelion seed to the wind.
Slowly begin to expand your awareness after all your thoughts have gone away and open your eyes to the outside world. See the almost empty pitcher of mimosa, the untouched slice of avocado, the waiter who is repeatedly asking you if you are OK. Smile and nod.
You are now ready.
Reach over to your purse and take out your credential and slowly place it over your head and let it dangle freely around your neck.
It's Thursday and it's time to shine.
"While I keep everything on the very brink of parody, there must be on the other hand an abyss of seriousness, and I must make my way along this narrow ridge between my own truth and the caricature of it." —Vladimir Nabokov. Contact Wendle at wendle@wendlewhiting.org.